A strong building can last hundreds or even thousands of years. Technology changes almost as fast as you can read this sentence. So how do you create a building that incorporates a realistic view of today's technologies while effectively planning ahead for tomorrow?
That's where ITS Design Group comes into play. Specializing in the entertainment, property redevelopment and corporate industries, we serve as your technology partner from the initial architectural concepts through construction.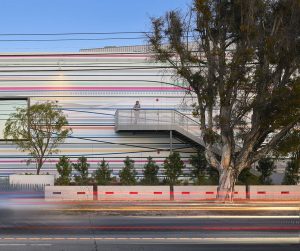 ITS Design Group …
Manages projects from concept to completion so you can feel confident that everything will go according to plan.
Helps our clients exceed expectations by identifying opportunities to push boundaries and get ahead of rapidly changing technology.
Designs future-oriented solutions that incorporate the latest innovations and make it easy to upgrade as technology changes.
Reduces risk and unanticipated costs by thoroughly assessing all existing systems and new technologies to proactively prevent issues.
Provides on-site, in-person technology project management anywhere in the world.
When seamless, cutting-edge technology is paramount, ITS Design Group is your key to success.